Jo knits



october 2009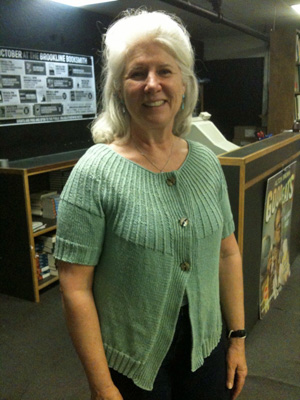 Jo visited this week in yet another lovely cardigan from a free Berroco pattern. She seems to show up in something new every week!

june 2009
Catching up with the Knitsmiths:
Summer Knits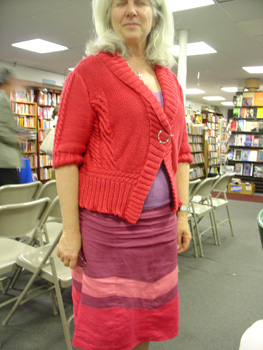 Jo has made the most amazing sweaters from free Berroco patterns! This is Wanda in a stunning red. Doesn't it look amazing with her skirt?!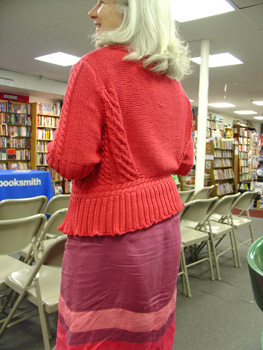 may 2009
I love it when warm weather arrives, so we can see everyone's sweet, lacy Spring and Summer tops come out again.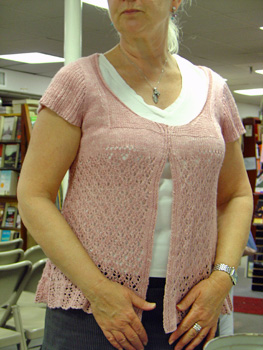 Jo wore this beautiful pink lace cardigan on a particularly lovely Sunday recently. So pretty!

february 2009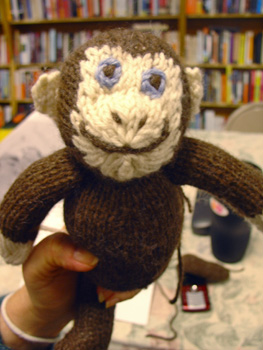 Jo has been working on stuffed animals in the last few weeks. In January, she was putting together a cute little monkey and this week she's finshing up a magical dragon!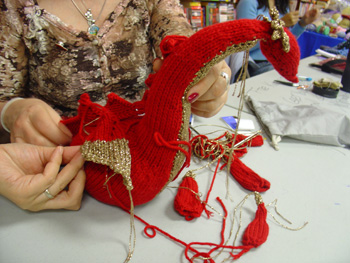 january 2009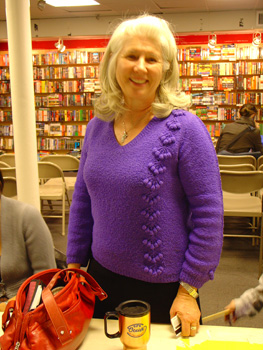 Jo says she made this sweater about 20 years ago! It's so pretty and looks just as fresh and lovely as Jo herself.

august 2008
Jo arrived this week wearing a beautiful new knit.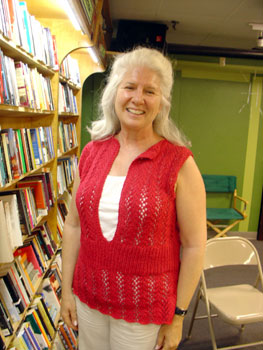 It's the Classic Silk Lace Top from the summer 2007 issue of Cast On. Pretty pretty.