Dani knits



april 2007
Another Knitsmith has succumbed to Itty-Bitty Hats
obsession! This week Dani brought in all the itty bitty hats she's been making and baby Kaya modelled them for us....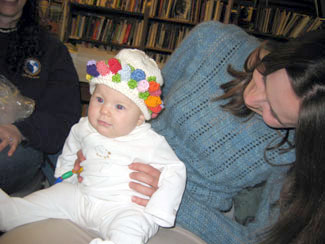 The rosebud hat. Pretty, pretty.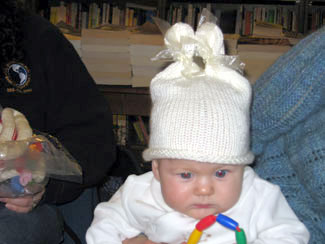 The bunny hat. Oooh, cute!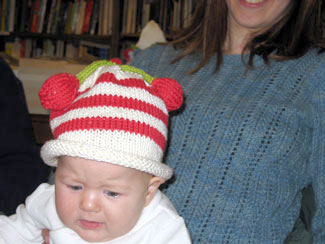 The cherry-o hat. Love those cherries!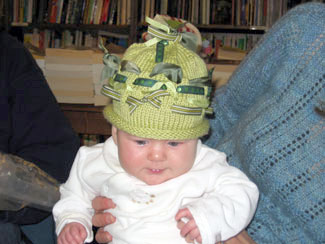 The ribbon hat. Awwwww.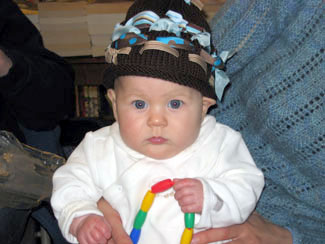 Another ribbon hat. Double awwwww.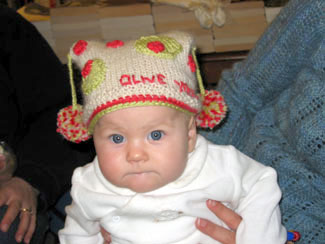 The olive-you hat. Olive that hat! (Ha ha!)
Thanks Dani for sharing all the hats! And thanks Johanna for the super model!