Shireen knits



july 2005
Hey, Shireen, love your new knit skirt!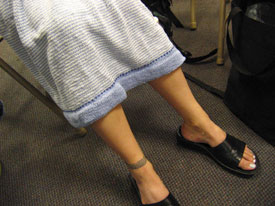 Wait, it's not a skirt, it's the little pinafore in Dale Svale she's been working on for months. It's all done!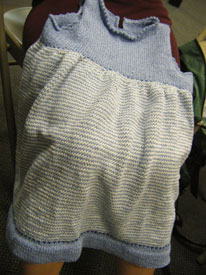 Shireen's been busy in the last few weeks, also starting a new cardigan in Debbie Bliss' cotton angora yarn.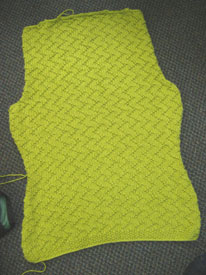 Love that stitch pattern and that apple green. Yum!