Lisa B. knits



may 2005
Lisa's had a busy week! She seamed and finished up all of her unfinished projects.
First up, her daughter's wrappy dress from Debbie Bliss book 6.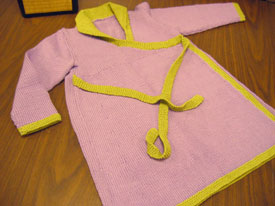 Next, a sweet, sporty sweater for her daughter in Jaeger Matchmaker.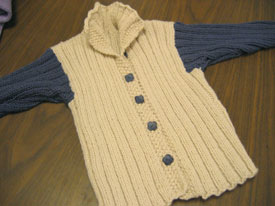 Some cute little baby socks out of Cascade Fixation. And with a wee i-cord, they'll even stay on.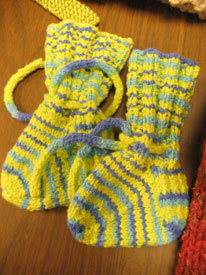 A lovely lace scarf from Scarf Style done for her friend in Jo Sharps' Mohair Infusion yarn (which does not look at all like dryer lint!).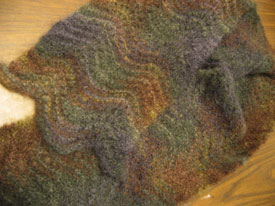 Two beautiful tams using Ann Budd's basic pattern. Look at those perfect decreases!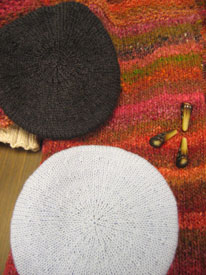 And behind those tams, the pièce de résistance, her stunning Noro coat. Just wait until those buttons are on and we get a modeled pic!